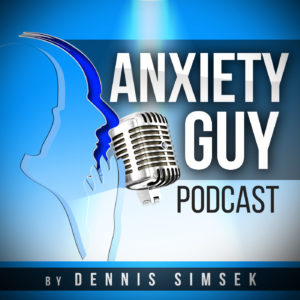 "The Bravest Thing I Ever Did Was Continue To Live While Every Part Of Me Wanted To Die." – Dennis Simsek
Depression can be defined as 'a mental disorder characterized by a pessimistic sense of inadequacy and a despondent lack of activity'. However, it is important to realize that while this definition is true in the most general sense, there are many different types of depression, and all of them differ in terms of specific symptoms and causes.
On a general level however, depression is a mental health challenge that can affect every aspect of your life. It can change the way you sleep, the way you deal with other people, and the way you view life in general. It is an all-pervasive condition that is very different from a passing mood – something that does not simply go away, nor is it a sign of personal weakness or lack of courage.
Depression can be a crippling condition, so let's start by seeing if you may be depressed. Keep in mind that everyone has their "blue" days. The thing that separates clinical depression from simple melancholy is that the symptoms occur over a period of time. They don't come and go, they stay around for a while and can affect your life adversely.
Can You Answer Yes To These 3 Questions? If So Depression Might Be Present:
Are you un-motivated to do simple things like shower, clean up the house, or make dinner?
Do people tell you you're overly irritable?
Are you feeling isolated from family and friends even when they are around you?
Anxiety Causing Depression Is A Cry For Change, Now!
Suffering depression is your mind's way of telling you that you need to institute changes through a proven CBT based system. and while a major change like moving to a different state or even a different country would be a huge step in the right direction, for many people this is simply not possible. That does not, however, mean that you cannot make changes to your environment which can help you to start getting over your depression problem.
In Episode #70 of The Anxiety Guy Podcast, We Dive Into:
The root cause of your depression
How the subconscious mind interprets your anxiety causing depression
How your life can change by implementing the 3 steps outlined in the podcast
The Anxiety Guy Community Links :
Join the #1 Health Anxiety & GAD support page on Facebook.
Got questions? Ask them on YouTube.
Follow me on Twitter.
Podcast: Play in new window | Download | Embed
Subscribe: Apple Podcasts | Android | RSS